Faster Pussycat @Abby-Sciuto-Anon
Detta surveyed the crowd during the instrumental of Guns N Roses' Nightrain, the last song of the night. They certainly seemed to be enjoying themselves. People danced, moshed, drank and partied wherever she looked. Suddenly the cue for the next verse hit.
Grabbing the mic she tore into the vocals and moved with the music, straddling the mic stand for the benefit of the mostly male audience.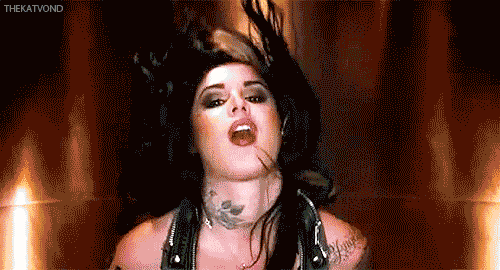 As the song ended and she thanked the crowd a lone woman caught her eye, she winked and walked off stage and back to her dressing room.